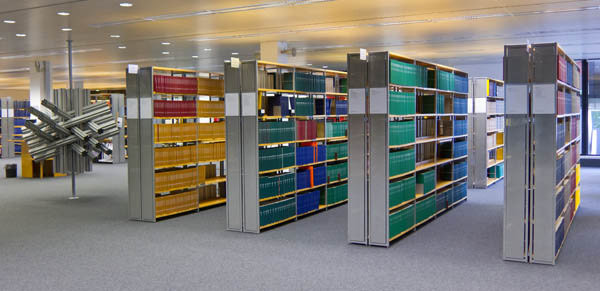 Additional catalogs
Please visit our new Website since April 2019

Here you will find regional and national catalogs, which might be of interest for your searches.
Union Catalogue of Serials
The Union Catalogue of Serials (ZDB) is a catalog for printed and electronic journals, newspapers, serials and other periodical works.
Regional catalogs
Central subject libraries
The central subject libraries serve as a national literature and information supplier for the highly specialized demands of science and research. They offer you comprehensive search possibilities, as it is their purpose to collect the publications of their subject as completely as possible and make them available through interlibrary loan. This includes publications within Germany and abroad as well as so-called grey literature (e.g. preprints).
Metacatalogs
Karlsruhe Virtual catalog
The Karlsruhe Virtual Catalog (KVK) is a metacatalog that offers you the opportunity to search different catalogs and directories at the same time. These are for example the above mentioned union catalogs and the Union Catalog for Serials (ZDB) as well as numerous international catalogs.

WorldCat
The WorldCat is a catalog that provides access to inventory information from more than 10,000 libraries worldwide. A huge advantage of the catalog is that it supports Arabic, Bengali, Chinese, Cyrillic, Devanagaric, Greek, Hebrew, Japanese, Korean, Latin, Tamil and Thai characters.