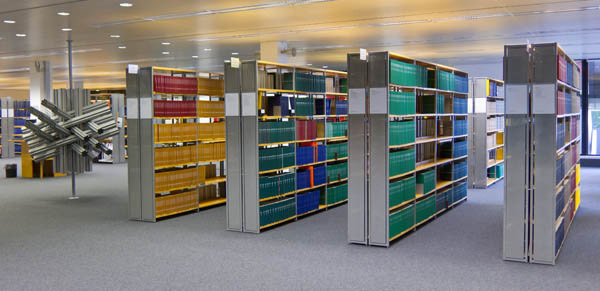 Mission Statement


Please visit our new Website since April 2019
The library
As a common library of the Max Planck Institutes for Solid State Research and Intelligent Systems we are responsible for the information and literature supply of our staff members and guests.
Our aim is to support the members of the institutes in their daily research projects. In order to achieve this, we provide a current and attractive offer of information and services. The expansion of electronic media is of particular importance. A transparent way of working, both internally and externally, is self-evident for us.
Our services for staff members and guests
Literature acquisition and provision

Interlibrary loan / Document supply services

Licensing and administration of electronic resources

Contact partner for queries regarding procurement and access to literature

Regular library introductions

Support in the area of open access

Management of publications in the repository of the Max Planck Society (MPG.PuRe)

Provision of online services (Aleph catalogue with self-check loan, website, etc.)
Our self-conception
The library users are the first priority, an individual consulting of each user is important for us. We maintain an active exchange of information and knowledge among our colleagues and departments.
We strive to constantly optimise the performance capability of the library. Regular further training ensures the necessary competence and promotes the further development of the individual employees.