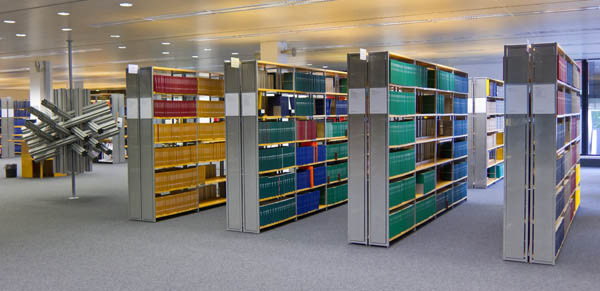 Change of the classification of the monograph stock 2004 - 2014
Background to the project
The MPI Library of Metal Research, the MPI Library of Solid State Research and the Library of the Institute of Powder Metallurgy merged in 2002 to create the MPI Library Stuttgart.

The monograph stock of the MPI Library Stuttgart thus consisted of books from three libraries, with their own classification depending on the library of origin.

It was therefore decided to bring the books together under one single classification.

The library chooses the Regensburger Verbundklassifikation (RVK) as the unifying classification.


Current project status
The reclassification started in mid-2004. It took eight years during daily business and happened in the background, unnoticed by the users.

The physical change to the RVK classification was carried out from 01.01.2013 until 31.12.2014. The use of the collection was possible at any time and without limitation.

Student assistants and half-year trainees of the Stuttgart Media University supported the work of the librarians.

As part of the internships current sub topics related to the reclassification and the physical change of the collection have been approached scientifically within project works.


Example composition of an RVK call number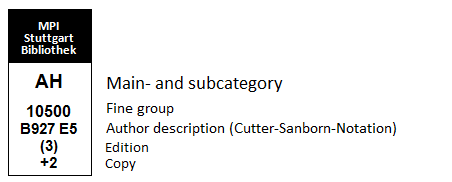 Further information